My nails, last year, December.
Please don't laugh at my small hand biko. Sankio! And yes the nails are all mine!!
My nails grow really long and beautiful if I take proper care of them. I haven't been wearing my nails long, for sometime. My friend dared me, so it'd be short till summer. Lol! I might change my mind though.
I know many people especially women would like to grow nice nails, so I've decided to gather some tips, from experience, online and others. Read and be blessed.
1. BITING NAILS: Don't bite your nails, I repeat don't bite your nails, ever again. I used to bite my nails when I was younger and then I made a conscious effort to stop. I stopped in Primary 4. Biting your nails makes your nails grow ugly, I don't know why, but it does. I've seen lots of nail biters who try to grow their nails but it doesn't look too good.
2. HANDS IN WATER: Having my hands in water for too long spoils my nails. If you have to do so much dishes use those kitchen gloves. I don't always abide by this rule but I try sometimes.
Kitchen gloves - They come in different sizes
3. CUTTING YOUR NAILS: Cutting your nails with a nail cutter causes cracks on your nails and would make them break. I never cut my nails with a nail cutter. If you must cut your nails with a nail cutter, soak them in water for a bit so it'd be soft. But nail files are the best.
This works for me!
4. ARTIFICIAL NAILS: I don't know about any other person but artificial nails destroy my natural nails. Maybe it's the glue, maybe the gel, maybe anything. I have tried fixing artificial nails, 3 times and those 3 times it took so long for my natural nails to recover. They would break before you say "Mercy Johnson", looking so rough and ugly. You know different strokes for different folks. If this happens to you after using artificial nails then you should probably stay away from them not try to hide it by fixing another set.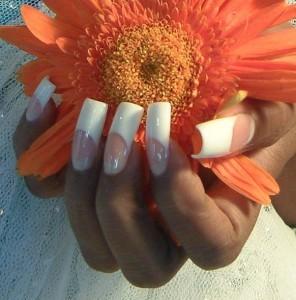 Emmmm how does she wipe her ass.... Just wondering!
5. LIMIT: I believe everybodys nails has a limit in length, know your limit, don't try to grow "Eucharia" looking nails, if it's too much for your nails, they'd break to level 0. So know your length limit. I see people gluing their broken nails(natural nails) together. I find it funny! Their nails are always super duper long. Is there any need for that length? Really?
I don't think she wipes her ass
6.
MOISTURIZING
:
After every hand wash, moisturize your hand and also concentrate on your nails too. I don't think there's anything special about a "hand cream" except it been portable most times. Any moisturizer would do, really.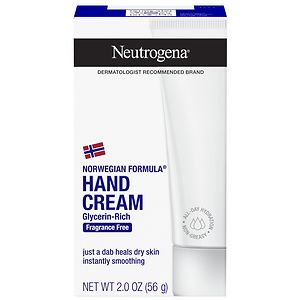 7.
NAIL STRENGTHENERS:
Use nail strengtheners, if you think you need one. I haven't used any before. But if I do I'd recommend a good one.
8. VITAMINS: I have never used this either. Some come in form of oil from what I've seen. You drop the oil on your nails after washing. While others come in form of tablets. If you think your condition is very bad. Then you can try this. Or better still just try it for trying sake.
I'm not endorsing this in particular. Just showing what it looks like.
9. FOOD: I noticed when I don't eat properly, my nails don't grow properly. So I guess food plays a major role too. Iron(Unripe plantain), Zinc(Egg), Calcium(Milk, Yogurt), Protein, Vitamin A&C(Bell peppers, watermelon, mangoes, sweet potatoes, carrots, etc.)
Do you have any other tip for growing long, healthy nails. Add them below :)
Thanks for reading.
CoyIntrovert